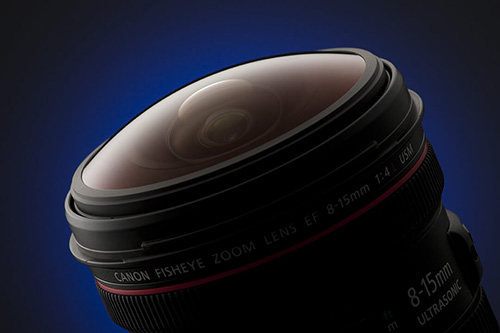 For photographers who pursue their subjects in various conditions, dirt or dust on the lens surface can directly affect the quality of their work. This fluorine coating, applied on top of the anti-reflective coating on the lens surface, makes it easy to remove soil from the lens. While maintaining optical transparency, the coating features enhanced oil- and water-repellency, which means that oil on the lens surface can be removed by wiping with a dry cloth, with no need for lens cleaner or solvent. Static electricity caused by dry-wiping is also reduced, and the extremely smooth surface does not scratch easily.
Dust and dirt on the lens surface can be quickly and easily removed without affecting the photographer's rhythm, while eliminating worries about dust and dirt enables the photographer to concentrate on shooting. Because most soil can be removed with only a blower and a cloth, kits can be made more compact. This new coating technology truly delivers a host of benefits for the busy photographer.
*If dirt and dust have adhered to the lens surface, always clean with a blower before directly wiping with a cloth.
*If surface is wiped with a lens cleaner or solvent, the high oil- and water-repellency may cause solvent to bead, preventing it from drying and making it difficult to wipe off.