Canon Hong Kong Attained
Caring Company 15 Years Plus Logo and Supported the Partnership Expo 2019
In pursue of Canon Group's Global Corporate Philosophy "Kyosei", Canon Hong Kong (Canon HK) has been devoted not only in providing quality imaging products and services, but also in contributing to an even better Hong Kong society, by means of carrying out a full spectrum of Corporate Social Responsibility programs with our expertise and resources.
In 2019, with nominations from 8 social welfare organizations, Canon HK proudly awarded its first Caring Company 15 Years Plus Logo by the Hong Kong Council of Social Service (HKCSS), in recognition of Canon HK's promising efforts on performing corporate social responsibility in the areas of "Caring for the Community", "Caring for the Employees" and "Caring for the Environment" for the past 15 years. The 8 nominating organizations include (in no particular order):
Arts with the Disabled Association Hong Kong
Four Dimensions Consulting Limited, Hong Kong Christian Service
Image Pro, Tung Wah Group of Hospitals
People Service Centre
St James' Settlement
The Green Earth
World Green Organisation
World Wide Fund for Nature Hong Kong
Canon HK also supported the Caring Company Partnership Expo 2019 cum Award Presentation Ceremony, held at Hong Kong Exhibition & Convention Centre on 20th May, by providing an instant photo shoot and print services to capture happy moments for the attending corporate and social services representatives. HK$10 was charged for each photo print, a total amount of $4,210 without any deduction had been donated to "Suicide Prevention Services" in supporting their services to people who are suicidal, despairing or distressed by means of befriending and other services supporting them to regain control of their emotions and the will to live on.
Caring Company Scheme has been launched by HKCSS since 2002, with the mission of building a cohesive society through strategic partnerships among businesses and social service partners. This year, the scheme recognized more than 3,876 companies and organizations, in which 287 parties including Canon HK have been proactively promoting corporate social responsibility for over 15 years or above. In 2018, the scheme supported 492 social service organizations contributing over 220 thousand hours of volunteer service and raised over HK$420 million in donations to the community. ​​​​​​​
​​​​​​​​​​​​​​​​​​​​​​​​​​​​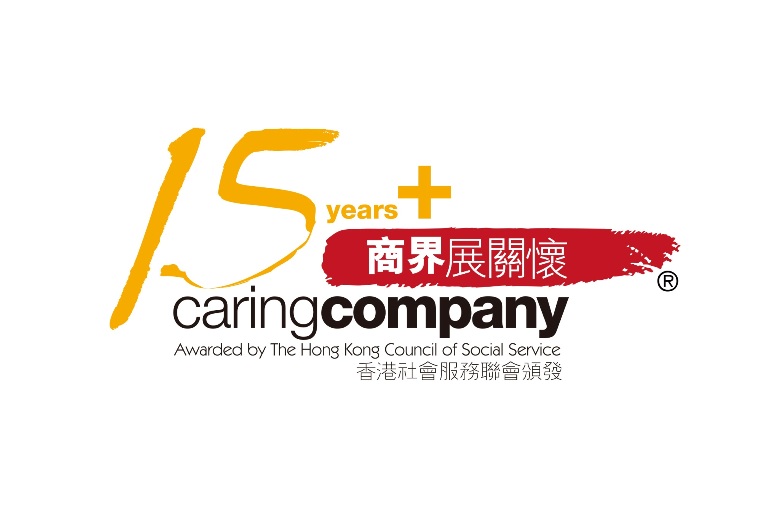 Canon HK attained Caring Company 15 Years Plus Logo for the first year.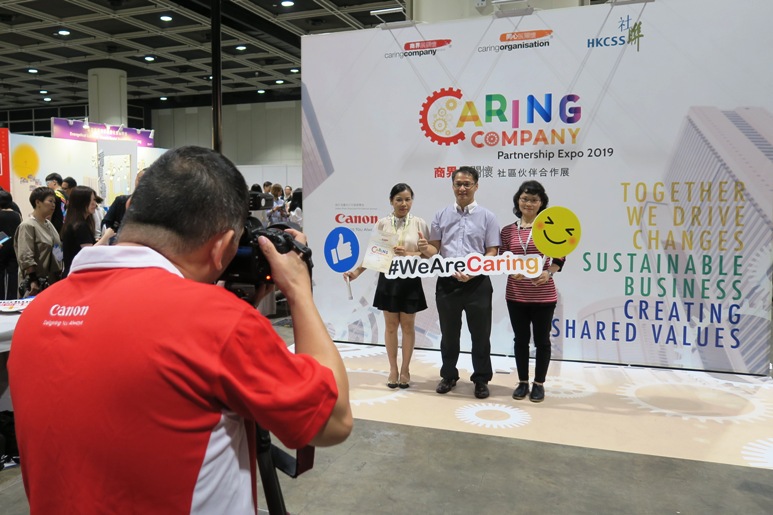 ​​​​​​​​​​​​​​​​​​​​​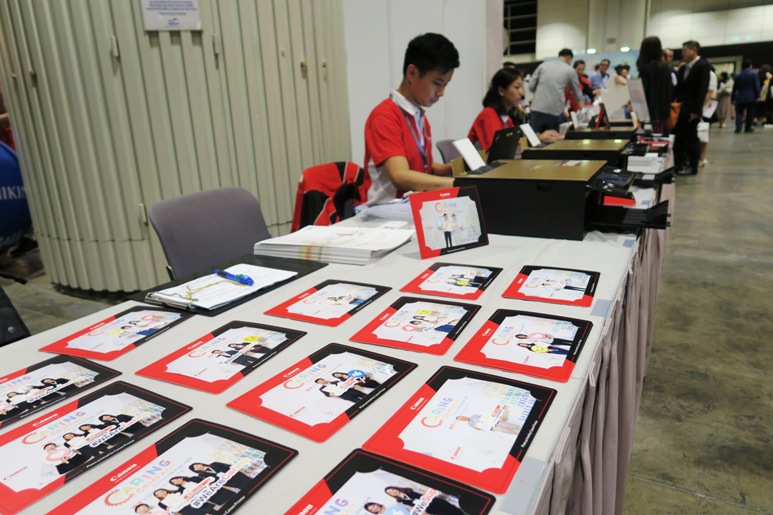 Utilizing its imaging expertise, Canon HK provided an instant photo shoot and print services at the event. Guests donated HK$10 to "Suicide Prevention Services" for each photo; total 378 photos were printed and raised $4,210 to support its services for emotionally distressed and suicidal individuals. ​​​​​​​​​​​​​​​​​​​​​​​​​​​​​​​​​​​
Canon HK received nominations from below NGOs in 2018/2019.