We are devoted to satisfy the needs of our customers with high-quality services.
Canon Business Experience Center
Canon Business Experience Center located in Hung Hom, Kowloon, features four experience zones based on the principles of "INTELLIGENCE", "LEADERSHIP", "INNOVATION" and "SUSTAINABILITY", providing enterprises with business solutions and products in AI, RPA and big data integration, hence elevating enterprises' capabilities in industry leadership, business intelligence and creating opportunities. The solutions and products provided can also optimize operating efficiency, liquidity and productivity while achieving sustainable development, which paving the way for enterprises of the future.

Address: 3/F., Tower A, China Life Center, 18 Hung Luen Road, Hung Hom, Kowloon (By Appointment Only)
Opening hours:
Monday to Friday
10:00am - 5:30pm
​(Close on Saturday, Sunday & Public Holidays)
Canon Image²
Canon Image2, are located in Tsim Sha Tsui, Kowloon, exhibits the full spectrum of Canon consumer imaging products. Visitors can enjoy the fun of digital imaging through touch and trial on different kinds of Canon imaging products and software. As a total digital imaging solution provider from input to output, Canon strives to fulfill the needs of professional photographers and videographers and maintain a perfect imaging production workflow equipment, venue and technical support to address issues arising from professional digital photography and videography. Rental services are provided, there's one commercial studio with 872 square feet, to provide renters with an idea place for photography and videography production.

​Address: 20/F, iSQUARE, 63 Nathan Road, Tsim Sha Tsui, Kowloon
Opening hours:
Monday to Sunday
11:00 am – 7:00 pm
(Close on Public Holidays)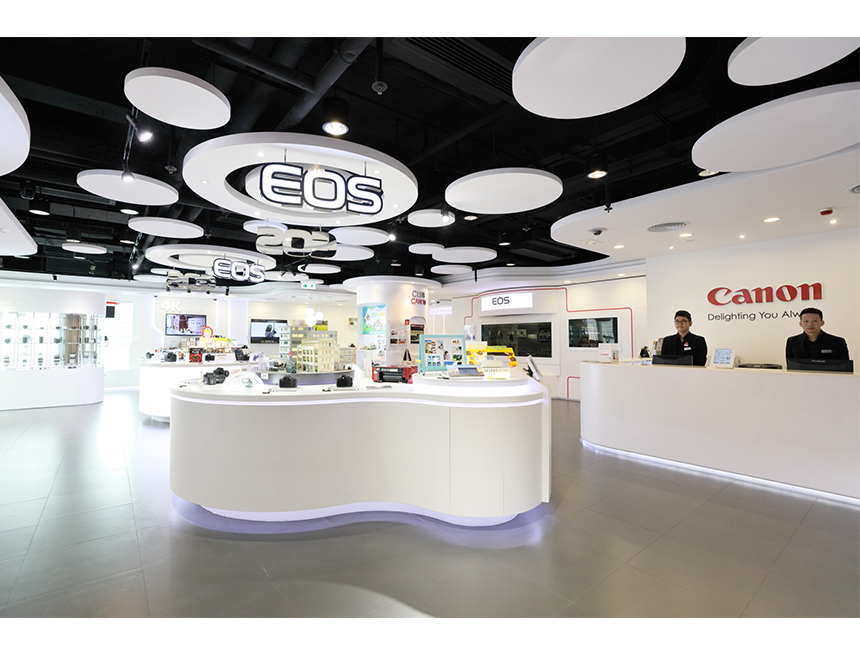 Canon Customer Care Center
Canon Customer Care Center is located in Tsim Sha Tsui, Kowloon, where customers can bring their Canon products for repair and maintenance and enjoy our warranty services. Also, the center provides CPS priority of maintenances services. At the same time, it is also the collection point for used toner and rechargeable battery for recycling and provides the extended warranty services. The "You Share We Care" program was introduced in mid 2005 to recognize services rendered by the counter tellers. Customers are invited to vote for counter tellers who have touched their hearts in unexpected ways.
Address: 20/F, iSQUARE, 63 Nathan Road, Tsim Sha Tsui, Kowloon
Opening hours:
Monday to Sunday
11:00 am – 7:00 pm
(Close on Public Holidays)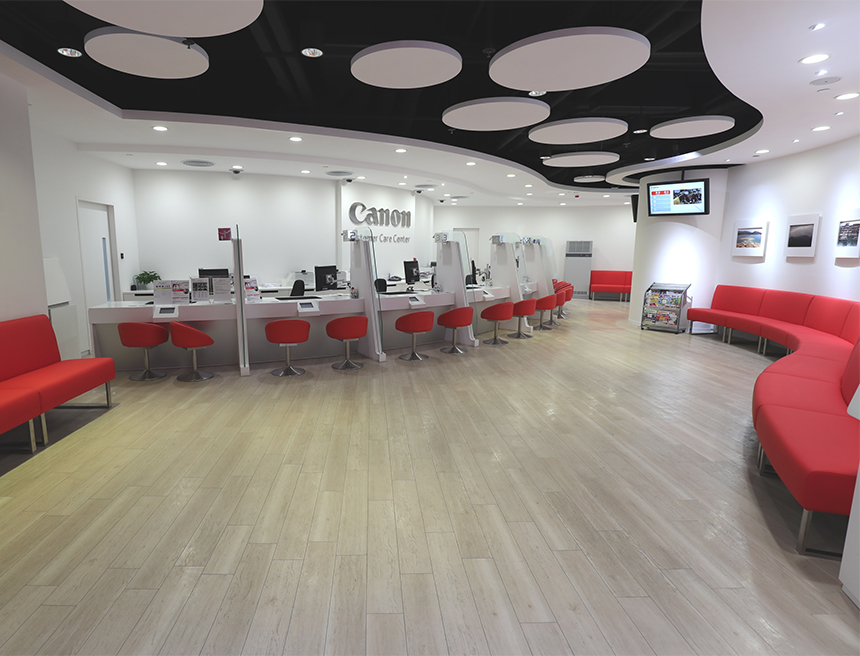 Canon Macau Business Imaging Solution Center
With the rapid growth of Macau market, CHK has established its branch office and Office Equipment Showroom in 2008 to cope with the growing demand for business imaging solution in Macau.

Address: Unit 1502-1503, 15 andar, AIA Tower, nos 251A-301, Avenida Comercial De Macau
Opening hours:
​Monday - Friday
8:30am - 12:30pm,
1:30pm - 5:30pm
Saturday
​8:30am - 12:30pm
(Close on Sunday & Public Holidays)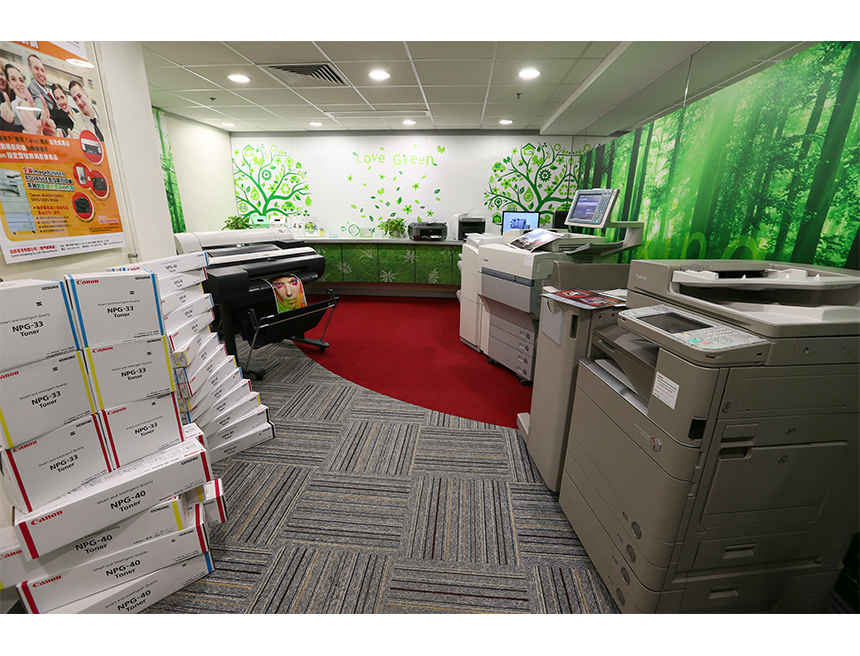 Club Canon
Club Canon is a free communications platform created for Canon friends and photographers. Through the club's interactive website, members can learn about photographic technique and treatments, as well as information and insights on capturing special moments in their everyday lives and imaging tips by experts. There are exclusive downloads and benefits, online auctions, gift redemptions and opportunities to participate in many special activities and programmes.
http://www.canon.com.hk/clubcanon