Canon Unveils the New Vlog Camera EOS M50 Mark II and Flagship Speedlite EL-1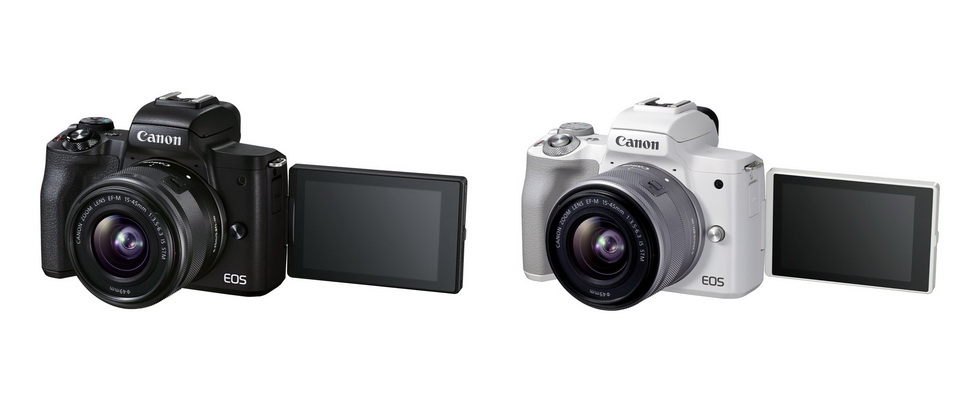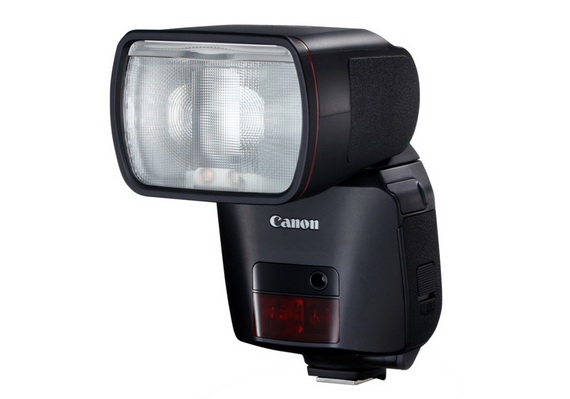 HONG KONG, 14th October, 2020 – Canon Hongkong today proudly announces the launch of new imaging products – a new mirrorless camera EOS M50 Mark II and a new flagship Speedlite EL-1. The successor of the popular vlog camera EOS M50, EOS M50 Mark II is designed for active social media users who are keen to create video and photos social content. It features an enhanced Eye Detection AF, which is able to detect and focus on a subject's eye even when the person is far away. This will ensure the eye will always stay in focus, making it possible to use Eye Detection AF for full body shots in addition to the common upper body portrait shot. Eye detection AF is also available with Servo AF when shooting still images and Movie Servo AF when shooting video, so you will always be able to capture your subject's natural expressions even when they are in motion.
Designed to meet the needs of professional users, Canon's new flagship Speedlite EL-1 is the first flash model to bear the iconic red line, a symbol of high quality, performance and durability. It features a class-leading continuous flash performance of 160 or more continuous flashes with a new xenon tube and new active cooling system. Powered by a new lithium-ion battery LP-EL with a new charging circuit design, the Speedlite EL-1 achieves super high-speed charging performance that keeps firing. It also offers great flexibility in terms of output control, with 14-stops of manual output to as low as 1/8192 flash output for subtle lighting control.
EOS M50 Mark II – Affordable Vlog Camera with Class Leading AF for Social Content Creators
Made for: Vloggers and active social media users
Best for: Vlogging, video and photo creations for social media
Key Features:
Upgraded Dual Pixel CMOS AF with improved Eye Detection AF that matches with high end models; it can now track subject's eye with high precision farther when whole body is in the frame
Eye Detection AF now supports in Servo AF and Movie Servo AF with smoother AF Frame display
Improved subject detection and AF tracking of subjects approaching from even further away
New "Tap AF" for instant subject switching by tapping the LCD monitor when shooting with the EVF (switching between detected faces/eyes)
New vertical video recording function for vertical viewing on smartphonesNewly supports direct photo upload to "image.canon" cloud storage platform
Newly supports YouTube LIVE streaming function[1] to meet the needs of high quality LIVE video on social media
Approx. 24.1 megapixels APS-C size Canon CMOS image sensor and DIGIC 8 digital imaging processor
Standard ISO range 100-25600 (expandable to ISO 51200)
Max. 10 FPS high-speed continuous shooting (Max. 7.4FPS during SERVO AF)
Dual Pixel CMOS AF with approx. 100% (vertical) x 88% (horizontal) maximum AF coverage
4K UHD 25p/23.98p movie[2] and HD 100p/119.9p High Frame Rate movie[3] recording
Supports Digital 5-axis IS and Auto Level function for steady handheld VLOG shooting
Equipped with 12 Special Scene modes including the "Self-portrait" and "Smooth Skin" modes
3-inch 1.04M-dot side-opening Vari-angle Clear View II LCD touch monitor
0.39-inch 2.36M-dot OLED Electronic Viewfinder (EVF)
Easy-to-use graphical user interface with on-screen tips to ensure users shooting with the desired effect
Built-in Wi-Fi for remote shooting and image transfer to smartphones
Built-in with Bluetooth® low energy technology for GPS information acquisition and remote control from smartphone
Estimated Retail Price:

EOS M50 Mark II (Black) Dual Lens Kit

w/ EF-M 15-45mm f/3.5-6.3 IS STM (Graphite)

&EF-M 55-200mm f/4.5-6.3 IS STM (Graphite)

HK$8,080

EOS M50 Mark II (Black) Lens Kit

w/ EF-M 15-45mm f/3.5-6.3 IS STM (Graphite)

HK$5,980

EOS M50 Mark II (White) Lens Kit

w/ EF-M 15-45mm f/3.5-6.3 IS STM (Silver)

HK$5,980
EOS M50 Mark II Body (Black/White)
HK$5,080
Estimated Sales Start Date:
December 2020
Speedlite EL-1 – Flagship Speedlite with the Best Continuous Flash Performance in Class
Made for: Professional wedding and event photographers, photojournalists
Best for: Wedding and event photography, photojournalism
Key Features:
Class-leading continuous flash performance of 160 or more continuous flashes[4] with a highly durable xenon tube and new active cooling system. Heat resistance is improved by using a glass panel and a slim blower fan system that circulates cool air inside the flash head
Super high-speed charging of approx. 0.1 to 0.9 sec[5] , even at low battery level, with a new efficient charging circuit powered by new dedicated Battery Pack LP-EL.
Archive approx. 335 to 2345 flashes per charge[5], surpassing that of Speedlite 600EX II-RT used in conjunction with CP-E4N
New 14-stop manual output with minimum 1/8192 micro flash output[6] which allows more subtle lighting control than existing flashes
Equipped with two-color LED modeling lamps with adjustable brightness and color temperature
Powerful flash output with maximum Guide No. 60 (meter; ISO 100; 200mm)
Flash coverage from 24mm to 200mm and extendable to 14mm with built-in wide panel
Use of large and high-resolution reflective memory LCD panel with "white text on black" display for better visibility
Improved user interface with a new "joystick" for more intuitive viewing and speedy operation
New battery level display for user to check the remaining battery capacity (in percentage), flash count and recharge performance; user can easily know when to replace the battery
Renowned integrated 2.4GHz radio transmission wireless flash "Sender" and "Receiver" functions[7] , with a transmission distance of approx. 30m, 15 channels and 10,000 radio transmission IDs to prevent interference
Radio transmission wireless flash now supports second-curtain sync[8]
New FE memory function that allows user to keep shooting with the flash output stored in E-TTL after switching to Manual Flash
New accessories "Color Filter SCF-ELOR1", "Color Filter SCF-ELOR2" and "Bounce Adapter SBA-EL" are included
Compatible with Compact Battery Pack CP-E4N to further reduce charging time and increase the maximum flash count
Dust-and-water resistance design[9]
Estimated Retail Price : to be announced
Estimated Sales Start Date : to be announced
Battery Pack LP-EL – Large Capacity Speedlite Battery
Key Features:
New rechargeable lithium-ion battery dedicated for Speedlite EL-1
1920mAh large capacity for a high maximum flash count
Supports battery level display on Speedlite EL-1
Compatible with Battery Charger LC-E6E
Estimated Retail Price : to be announced
Estimated Sales Start Date : to be announced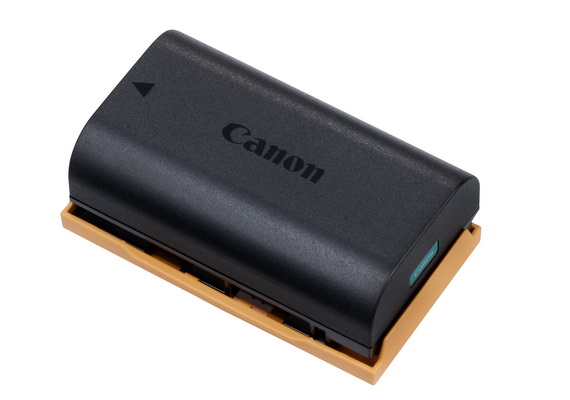 About Canon Hongkong Company Limited
Canon Inc. (TSE:7751 / NYSE:CAJ) was founded in 1937 in Japan. Its predecessor, Precision Optical Instruments Laboratory, produced Japan's first 35 mm focal-plane-shutter camera "Kwanon" in 1934. Canon Inc. eventually expanded into the photocopying and printing industries, launching Japan's first plain-paper copier NP-1100 in 1970 and the world's first inkjet printer BJ-80 in 1985. Through the years, Canon Inc. has acquired in-depth experience in digital imaging product manufacturing, and research and development. It is a leader in the development of innovative products and holds the most technology patents in the imaging industry. Canon Inc. also makes a significant contribution to the promotion of photography. Today, Canon Inc. has a strong global presence and is one of the most important market players in the imaging, office and industrial product categories. As of 31 December 2019, Canon's global revenue was US$32.7 billion.
One of the company's first offices in Asia, Canon Hongkong Co., Ltd. (Canon HK) was established in 1971. It is responsible for the sales, marketing and after-sales services for all Canon product lines in Hong Kong and Macau. With the solely owned subsidiary Canon Business Solutions (Guangdong) Co., Ltd." established in 2018, the company can also provide intelligent total business solutions and professional services to companies in the Greater Bay Area. Canon HK adheres to Canon's corporate philosophy of "kyosei", which encourages the company and its staff to participate in social, charitable and environmental activities in the community. Canon HK implements internationally-recognized management systems and has achieved ISO 9001, ISO 14001, ISO 27001 (Canon Digital Production Center) and OHSAS 18001 certification.
For more information about Canon Hongkong, please visit our website: https://hk.canon/.
####
[1]The live streaming service of this product supports live streaming on YouTube only. To use the live streaming service, registration on image.canon is needed in advance. In accordance with YouTube's "Restrictions on live streaming" on mobile devices, 1,000 or more subscribers are required. For up-to-date information on YouTube live streaming service restrictions, please visit https://support.google.com/youtube/answer/2853834?hl=en. Live streaming on YouTube may change, stop, or terminate without notice. Please note in advance that Canon does not assume any responsibilities for services provided by third parties, including live streaming on YouTube.
[2] Contrast detection AF will be used when shooing at 4K format. 4K shooting takes place by cropping pixels from the center of the image sensor
[3] AF is fixed when recoding starts. Maximum recording time is 7 min 29 sec
[4] The number of continuous flashes before reaching the flash firing restriction level 1 (due to temperature increase) at 1/1 full power and fan is ON. Based on Canon's measurement conditions.
[5] 1/8192 to 1/1 power charging time required for firing.
[6] Notes for wireless flash photography: when radio transmission wireless function is used, in order to accurately use a flash output smaller than 1/128, it is necessary to use the Speedlite EL-1 for both the sender and receiver. The minimum flash output for optical transmission wireless function and high-speed sync may become 1/128.
[7] Compatible with Speedlite EL-1/600EX II-RT/600EX-RT/430EX III-RT/Macro Twin Lite MT-26EX-RT(as "Sender" only)/Speedlite Transmitter ST-E3-RT (as "Sender" only).
[8] Requires Speedlite EL-1 as "sender" and update of camera firmware
[9] With EOS-1D X Mark III/EOS-1D X Mark II/EOS-1D X/EOS-1D Mark IV/EOS-1Ds Mark III/EOS-1D Mark III. Not recommended to use in the rain.