New Professional Interchangeable-Lens 4K Cinema Camera EOS C300 Mark III and 10x Wide-angle Cine Servo Zoom Lens CN10×25 IAS S
Well Suited To Satisfy The Exceptional Image Quality Required In Professional Production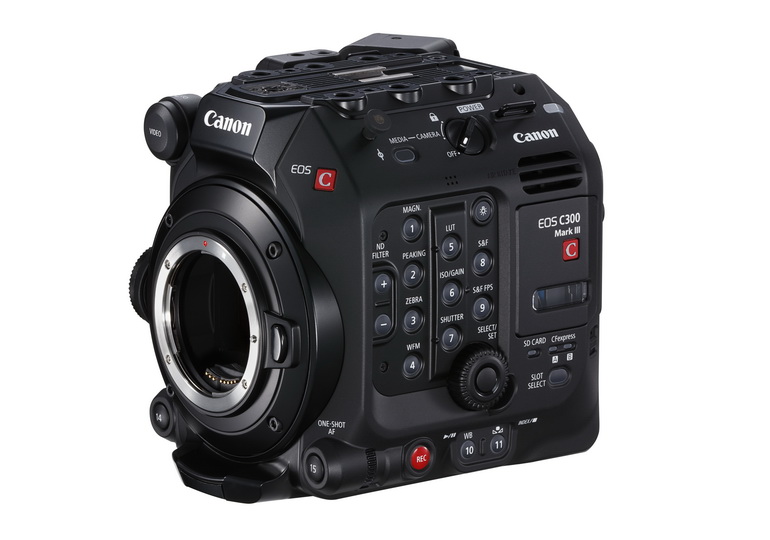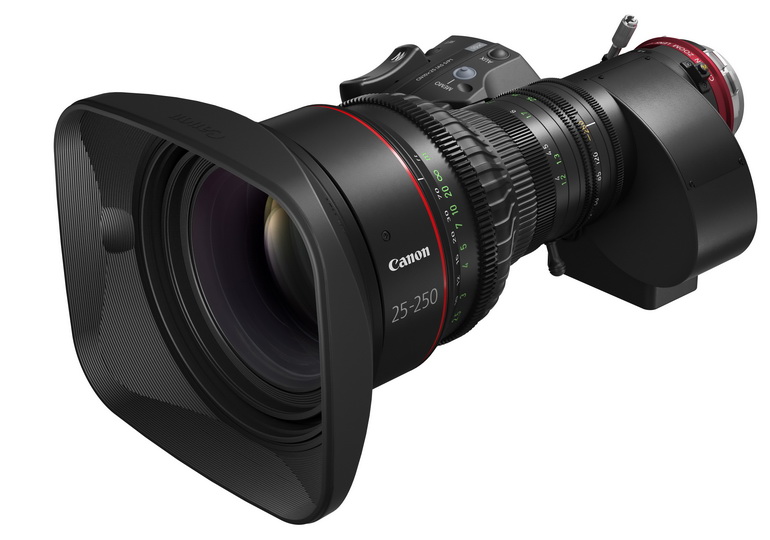 Canon Hongkong today proudly announces the launch of new EOS C300 Mark III professional interchangeable-lens 4K camera & CN10×25 IAS S Wide-angle cine servo zoom lens. Inherited the compact and ergonomically designed body of C300 series, the EOS C300 Mark III has improved image quality with new Super 35mm DGO (Dual Gain Output) CMOS sensor, together with the CN10×25 IAS S 10x Wide-angle cine servo zoom lens supporting 8K (8192 x 4320 pixels) resolution, making them well suited to satisfy the diverse expressive techniques required in the creation of professional content as commercials, motion pictures and documentaries productions.
EOS C300 Mark III Digital Cinema 4K Camera
Superb image quality:
Super 35mm DGO (Dual Gain Output) CMOS sensor provides high dynamic range and low noise image
Canon Log 2 Gamma selection to realize a wide dynamic range exceeds 16 stops
4K (4096x2160) / 120P 10-bit or 30P 12-bit Cinema RAW Light format at maximum 2.1Gbps recording bit rate
4K (4096x2160) / 120P YCC422 10-bit XF-AVC Intra format at maximum 2Gbps recording bit rate
2K (2048x1080) / 180P (Super 16 mode) 10-bit Cinema RAW Light format at maximum 1.9Gbps recording bit rate
2K (2048x1080) / 180P (Super 16 mode) YCC422 10-bit XF-AVC Intra format at maximum 1.2Gbps recording bit rate
Support HDR (PQ) recording
Excellent Operability:​​​​​​​​​​​​​​​​​​​​​​​​​​​​​​​​​​​
Built-in Dual Pixel CMOS AF supports continuous AF function, able to select focus area within 80% of image on screen​​​​​​​
Equipped with in-camera 5-axis electronic IS system
​​​​​​​​​​​​​​Large 4.3" 2,760,000-dot high resolution LCD touch panel, able to choose focus point with a touch
Extra Functionality:​​​​​​​​​​​​​​​​​​​​​​​​​​​​​​​​​​​​​​​​​​​​​​​​​​​​​​​​​​​​​​​
Built-in 2-stop, 4-stop, 6-stop, 8-stop and 10-stop ND filters​​​​​​​
Support 24-bit/48kHz 4-channel audio input​​​​​​​
Optional PL mount kit for attaching PL lens
​​​​​​​Support IP streaming for online video streaming in real time (needs optional extension unit)​​​​​​​
12G-SDI output terminal, able to view 4K video on 4K display with just one SDI cable
​​​​​​​Provide Cinema RAW Development software for RAW data preview and output​​​​​​​
Provide XF Utility software for XF-AVC video capture and playback ​​​​​​​​​​​​​​​​​​​​
Double CFexpress 2.0 card slots and SD card (UHS-II) slot for 4K (CFexpress 2.0 card) / 2K proxy (SD card) simultaneous recording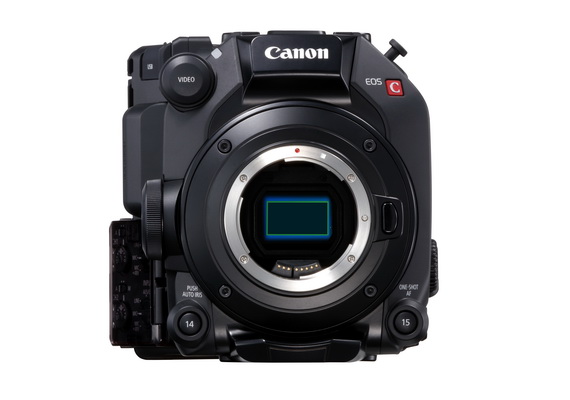 CN10×25 IAS S wide-angle cine servo zoom lens
10x Wide-angle cinema zoom lens with 25-250mm focal range and can be extended to 37.5-375mm with built-in 1.5x extender
Supports 8K (8192 x 4320 pixels) resolution
Compatible with Super 35mm sensor and can support Full-frame sensor when 1.5x extender is used
Dispersion glass effective in eliminating chromatic aberration
Large-diameter aspherical lenses reduces distortion and achieves high resolution
11-blade aperture diaphragm creates soft and attractive blurring
180 degrees focus rotation angle for precise focusing performance
Removable Drive Unit usable for both broadcast style and cinema style shooting
Complying multiple lens-camera data communication standards
Compatible with industry-standard manual and electronic accessories and matte boxes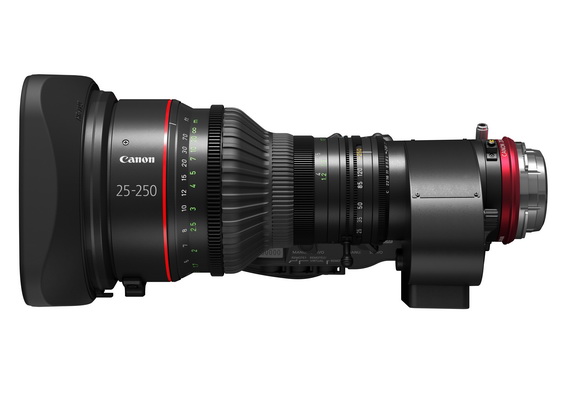 The official sales dates and suggested retail prices will be announced later.

About Canon Hongkong Company Limited
Canon Inc. (TSE:7751 / NYSE:CAJ) was founded in 1937 in Japan. Its predecessor, Precision Optical Instruments Laboratory, produced Japan's first 35 mm focal-plane-shutter camera "Kwanon" in 1934. Canon Inc. eventually expanded into the photocopying and printing industries, launching Japan's first plain-paper copier NP-1100 in 1970 and the world's first inkjet printer BJ-80 in 1985. Through the years, Canon Inc. has acquired in-depth experience in digital imaging product manufacturing, and research and development. It is a leader in the development of innovative products and holds the most technology patents in the imaging industry. Canon Inc. also makes a significant contribution to the promotion of photography. Today, Canon Inc. has a strong global presence and is one of the most important market players in the imaging, office and industrial product categories. As of 31 December 2019, Canon's global revenue was US$32.7 billion.

One of the company's first offices in Asia, Canon Hongkong Co., Ltd. (Canon HK) was established in 1971. It is responsible for the sales, marketing and after-sales services for all Canon product lines in Hong Kong and Macau. With the solely owned subsidiary Canon Business Solutions (Guangdong) Co., Ltd." established in 2018, the company can also provide intelligent total business solutions and professional services to companies in the Greater Bay Area. Canon HK adheres to Canon's corporate philosophy of "kyosei", which encourages the company and its staff to participate in social, charitable and environmental activities in the community. Canon HK implements internationally-recognized management systems and has achieved ISO 9001, ISO 14001, ISO 27001 (Canon Digital Production Center) and OHSAS 18001 certification.