Canon Launches New EOS R NEXT 5-Year Upgrade Program
Stay Connected with EOS R System Development & Get Ready for the Future Equipment ​
​

​
HONG KONG, 20 March 2019 - ​Since the launch of the new EOS R Imaging System with Canon's first Full Frame Mirrorless Camera EOS R and a series of newly developed RF Lenses back in September 2018, its innovative design philosophy, unprecedented image quality, enhanced usability have been highly received by Canon users and photo enthusiasts. In order to respond to the needs of a wider range of users and let Full Frame cameras more popular, Canon further expands its EOS R System with the introduction of the new compact Full Frame Mirrorless Camera EOS RP and the development announcement of six high-specification RF Lenses in February 2019. With the solid foundation of the EOS System built over the past 30 years and the future development of the EOS R Mirrorless Cameras and RF Lenses, it is Canon's hope to forge ahead to another 30 years of legends with the EOS R System.
At the same time, Canon understands the concerns our customers may have in switching to a new imaging system. As a testament to the company's determination in the development of the EOS R System, Canon today announces the official launch of the new , in which eligible EOS R or EOS RP users can enjoy priority pre-order discount to upgrade to newer EOS R series camera in the next 5 years.
During the Promotion Period from today to 31 December 2019, with purchase of EOS R or EOS RP mirrorless camera from selected authorized dealers
[1]
, Canon Online Store or Canon Image Square and completion of product warranty registration within 30 days, eligible customers will be invited to join the
for free and enjoy 10% pre-order discount for any future EOS R series camera released from 2020 to 2024 once[2]. Existing eligible customers will be informed separately about the arrangement. For details of , please visit the following webpage or scan the QR Code below: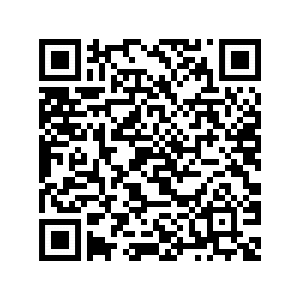 ​
Join the EOS R imaging system now to experience the new photographic technologies and participate the m>. Get ready for the future equipment!
​About Canon Hongkong Company Limited

Canon Inc. (TSE:7751 / NYSE:CAJ) was founded in 1937 in Japan. Its predecessor, Precision Optical Instruments Laboratory, produced Japan's first 35 mm focal-plane-shutter camera "Kwanon" in 1934. Canon Inc. eventually expanded into the photocopying and printing industries, launching Japan's first plain-paper copier NP-1100 in 1970 and the world's first inkjet printer BJ-80 in 1985. Through the years, Canon Inc. has acquired in-depth experience in digital imaging product manufacturing, and research and development. It is a leader in the development of innovative products and holds the most technology patents in the imaging industry. Canon Inc. also makes a significant contribution to the promotion of photography. Today, Canon Inc. has a strong global presence and is one of the most important market players in the imaging, office and industrial product categories. As of 31 December 2018, Canon's global revenue was US$35.6 billion.
One of the company's first offices in Asia, Canon Hongkong Co., Ltd. (CHK) was established in 1971. It is responsible for the sales, marketing and after-sales services for all Canon product lines in Hong Kong and Macau. With the solely owned subsidiary Canon Business Solutions (Guangdong) Co., Ltd." established in 2018, the company can also provide intelligent total business solutions and professional services to companies in the Greater Bay Area. CHK adheres to Canon's corporate philosophy of "kyosei", which encourages the company and its staff to participate in social, charitable and environmental activities in the community. CHK implements internationally-recognized management systems and has achieved ISO 9001, ISO 14001, ISO 27001 (Canon Digital Production Center) and OHSAS 18001 certification. For more information about Canon Hongkong, please visit our website: https://hk.canon/.
---
[1]
Selected Authorized Dealers of < EOS R NEXT 5-Year Upgrade Program>
Hong Kong: Broadway / Cam2 / Chung Pui Photo Supplies / Chung Yuen / CMK / Delon Photo & HiFi Centre / E-Lifestyle BY SPRINT-CASS / Fortress / Hong Kong Suning / Man Shing Photo Supplies Co. Ltd. / Mirama Camera & Hi-Fi / Photo Scientific / Pro Source / shop@dcfever / Standard Audio & Photo Supplies Limited / Tin Cheung / Wing Shing Photo Supplies Co. Ltd. / Canon Online Store / Canon Image2 (list in alphabetical order)
Macau: Fortress / Foto Maxim's / Foto Nice / FOTO PRINCESSA / Image Digital / New Yaohan (list in alphabetical order)
[2]
Offer includes 10% discount off the suggested retail price in pre-ordering ONE new roll out EOS R series camera at Canon Online Store or Canon Image Square; or redemption of ONE Canon cash voucher by producing a receipt, purchase record card and other requisite documents after pre-order a new roll out EOS R series camera at Canon Designated Authorized Dealers. Details and arrangement of Offer will be subject to the then Canon's announcement