​​​​​Canon Unveils the New Compact DSLR Camera EOS 850D, RF 24-105mm f/4-7.1 IS STM,
Mobile Wireless Photo Printer SELPHY SQUARE QX10 and Brand New Cloud Service "image.canon"

HONG KONG, 13 FEB 2020 — Canon Hongkong today announces the launch of new imaging products and service — a new DSLR camera EOS 850D suitable for entry-level users, ultra-compact full-frame standard zoom lens RF 24-105mm f/4-7.1 IS STM and mobile wireless photo printer SELPHY SQUARE QX10. In addition, a cloud image storage service "image.canon" will also be launched to bring a brand new cloud-based photography storage and transferring experience to all Canon camera users.
EOS 850D — DSLR for entry-level users with enhanced operability
Made for : Entry-level users pursuing good operability in a compact DSLR
Best for : Motion, Landscape and Snapshot Photography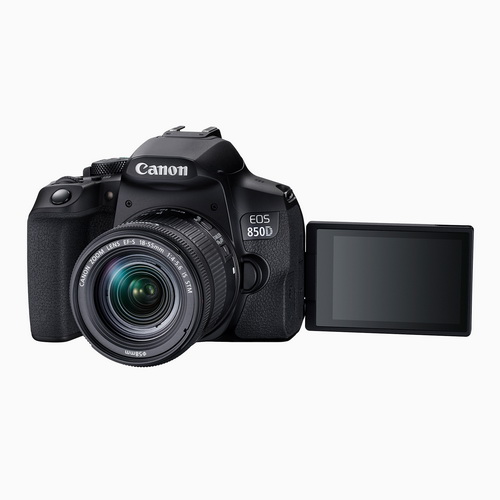 Features:
Equipped with AF-ON Button and Quick Control Dial as found in mid-range cameras for responsive control
Approx. 24.1 megapixels APS-C size Canon CMOS Image Sensor
Powerful DIGIC 8 digital imaging processorStandard ISO range 100-25600 and expandable to ISO 51200 (H)
Features the advanced 45-point all cross-type AF system[1] from EOS 90D
New approx. 220,000-pixel RGB+IR metering sensor to offer EOS iTR AF[2] for face detection during viewfinder shooting as found in high-end EOS models
Dual Pixel CMOS AF (DAF) technology is available for Live View shooting which covers approx. 100% (vertical) x 88% (horizontal) of the image area[3] with max. 3,975 AF positions[4]
DAF newly incorporates "Eye Detection AF" which supports AF tracking on subject's eye in both still photos and video shooting
Max. 7 FPS with AF tracking during viewfinder shooting; Up to 7.5 FPS with One-shot AF and 4.5 FPS with AF tracking during Live View shooting
Equipped with 12 Special Scene modes including the newly added "Smooth Skin" mode
Supports CR3 RAW format and C-RAW (Compact RAW) format
Built-in Wi-Fi and Bluetooth low energy technology for smartphone connection
Support 4K UHD 25p/23.98p movie[5] and 4K Time-lapse movie[6] recording
A 3.0-inch 1.04M-dot side-opening Vari-angle Clear View II LCD touch monitor
Battery life up to 1,240 shots during viewfinder shooting[7]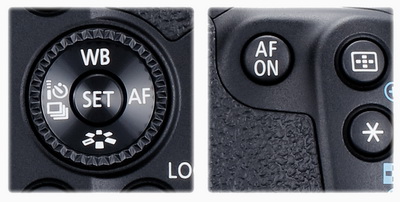 Estimated Retail Price
EOS 850D with EF-S 18-55mm f/4-5.6 IS STM Kit Set : to be announced
EOS 850D body : to be announced
​​​Estimated Sales Start Date : to be announced
​​​​​​​​​​​​​​​​​​​​​
​​​​​​​​​​​​​​​​​
​​​​​​​​​​​​​​​​​​​​​​​​​​​RF 24-105mm f/4-7.1 IS STM
– Ultra-Compact Full-frame Standard Zoom Lens​​​​​​​ with 0.5x Close-up Shooting
Made for : Photo amateurs
Best for : Travel, Landscape and Snapshot Photography​​​​​​​​​​​​​​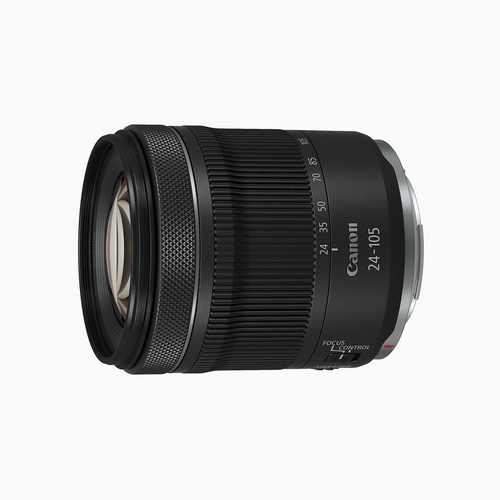 Features:
A compact 4.4x 24-105mm standard zoom lens with just 88.8mm in length and weights only 395g
When used with EOS RP, it forms an ultra-lightweight full-frame combo with a total weight of merely 880g (With EOS R, the total weigh is only 1,055g)
Up to 0.4x maximum magnification (at 105mm) and 0.34m minimum focusing distance, capable to fill-in the frame when taking a close-up shot of a business card-sized subject
When using manual focus, the minimum focusing distance is further shortened at the wide end to 0.13m for 0.5x close-up shooting
Newly developed 13 elements in 11 groups optical design with the use of 1 PMo aspherical lens and a large-diameter lens positioned closer to the focal plane to achieve high image quality from center to periphery
RF 24-105mm f/4-7.1 IS STM forms an ultra-lightweight full frame combo with EOS RP
Image Stabilizer offers up to 5-stop shake compensation[8] to facilitate handheld shooting
Equipped with leadscrew-type Stepping Motor (STM) and rear focus system to provide quick and smooth AF for still images and video shooting (full-time manual focus is supported)
7-blade circular aperture delivers beautiful and soft background blur
Incorporates "Focus/Control Ring" with a "Focus/Control Selector Switch" for easy switching between Full-time manual focusing and Control Ring operation such as aperture, shutter speed, ISO speed and exposure compensation adjustment
Use of metallic lens mount to enhance durability
Optional petal-type Lens Hood EW-73D further enhances flare resistance
Estimated Retail Price
RF 24-105mm f/4-7.1 IS STM : to be announced
EOS R with RF 24-105mm f/4-7.1 IS STM Kit Set : to be announced
EOS RP with RF 24-105mm f/4-7.1 IS STM Kit Set : to be announced​​​
Estimated Sales Start Date : to be announced
* To use this lens, please download and install the latest firmware of EOS R or EOS RP from Canon website. The lens distortion correction on the camera is set to [Enable] automatically when in use. Multiple exposure shooting is not supported. Also, it is not possible to shoot multiple exposures with another lens using images shot with this lens.
SELPHY SQUARE QX10 – Mobile Wireless Photo Printer
Made for : Young Generation with smartphone and actively engaged in social media
Best for : Printing High Quality Photos in Square anywhere anytime

Features:
The first mobile wireless SELPHY Photo Printer with built-in battery, which has a footprint of about A6 size and weights 445g only[9]
Specially designed to print 1:1 Square photos[10] popular on Social Media with new dedicated "Color Ink / Label Set XS-20L"
Easy Wi-Fi Connection to smartphone by scanning the QR code[11] on the printer for high speed wireless photo printing[12]
Use of high quality Dye-sublimation Thermal Transfer technology, which features faithful color reproduction and smooth gradation with 256 shades per color
A special overcoating finish on the photo paper makes it water, dust, oil and fingerprint-resistance
New SELPHY Photo Layout 2.0 [13] supports a variety of layout & processing Functions, including filters, stamps, overcoating patterns, frames and paint and text functions, which allow users to create personalized prints
SELPHY Photo Layout 2.0 can be linked to other apps for importing photos or sharing the processed images.
3 color variations available: Black, White and Pink
Estimated Retail Price
SELPHY SQUARE QX10 : to be announced
Color Ink / Label Set XS-20L (20-sheet) : to be announced​​​
Estimated Sales Start Date : to be announced
​​​​​​​​​​​​​​
​​​​​​​​​​​​​​
​​​​​​​​​​​​​​​​​​​​​​​​​​​​
​​​​​​​​​​​​​​​​​​​​​​​​​​​​image.canon – Canon's Brand New Cloud Image Storage Service
for Canon Camera Users to Begin their Cloud-based Photography Journey​​​​​​​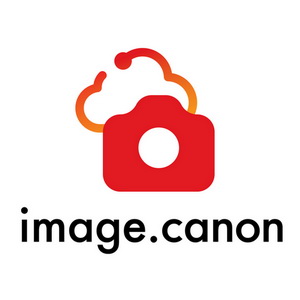 Features:
"image.canon" offers a 30-Day unlimited storage of original size JPEG, RAW and video as a cloud-based backup solution; A free 10GB long-term storage will also be available to keep important images
All captured images (JPEG/RAW/Video) will be automatically uploaded to cloud storage on-the-go[14] without connecting to any application or complicated setting
A new "image.canon" smartphone app will be available to view and manage images on the cloud server; all images can be accessed in the app as soon as they are uploaded from the camera
Sync all images uploaded to "image.canon" to user's PC by automatic image download[15]
Auto-transfer of uploaded images to third party cloud services such as Google Drive and Flickr (linkage to Adobe Creative Cloud and Google Photo is also in consideration)
Easy to share images on "image.canon" with friends and family by email
More cloud-based image processing such as "Noise Reduction (Cloud)" will be added in future to expand the range of cloud-applications
Expected Launch date: April 2020
About Canon Hongkong Company Limited
Canon Inc. (TSE:7751 / NYSE:CAJ) was founded in 1937 in Japan. Its predecessor, Precision Optical Instruments Laboratory, produced Japan's first 35 mm focal-plane-shutter camera "Kwanon" in 1934. Canon Inc. eventually expanded into the photocopying and printing industries, launching Japan's first plain-paper copier NP-1100 in 1970 and the world's first inkjet printer BJ-80 in 1985. Through the years, Canon Inc. has acquired in-depth experience in digital imaging product manufacturing, and research and development. It is a leader in the development of innovative products and holds the most technology patents in the imaging industry. Canon Inc. also makes a significant contribution to the promotion of photography. Today, Canon Inc. has a strong global presence and is one of the most important market players in the imaging, office and industrial product categories. As of 31 December 2019, Canon's global revenue was US$32.7 billion.
One of the company's first offices in Asia, Canon Hongkong Co., Ltd. (Canon HK) was established in 1971. It is responsible for the sales, marketing and after-sales services for all Canon product lines in Hong Kong and Macau. With the solely owned subsidiary Canon Business Solutions (Guangdong) Co., Ltd." established in 2018, the company can also provide intelligent total business solutions and professional services to companies in the Greater Bay Area. Canon HK adheres to Canon's corporate philosophy of "kyosei", which encourages the company and its staff to participate in social, charitable and environmental activities in the community. Canon HK implements internationally-recognized management systems and has achieved ISO 9001, ISO 14001, ISO 27001 (Canon Digital Production Center) and OHSAS 18001 certification.
For more information about Canon Hongkong, please visit our website: https://hk.canon/.
[1]The number of AF points and cross-type AF points varies depending on the lens attached, and the aspect ratio setting.
[2] EOS iTR = EOS intelligent Tracking and Recognition. This function works when the AF area selection mode is Zone AF, Large Zone AF or Auto selection AF.
[3] With compatible lenses only.
[4] Maximum number of selectable AF positions when using the cross keys in Live View shooting. When AF area is automatically selected, the focus area is divided into a maximum of 143 zones.
[5] Contrast detection AF will be used when shooing at 4K format. 4K shooting takes place by cropping pixels from the center of the image sensor.
[6] Maximum 3600 exposures, maximum 2 minutes (NTSC) or 2 minutes 24 seconds (PAL) time-lapse movie can be shot and recorded in MP4 format.
[7] When using a fully charged LP-E17 and flash is turned off. Conforms to CIPA testing standards.
​​​​​​​​​​​​​​​​​​​​​
​​​​​​​​​​​​​​​​​​​​​[8] CIPA Standard, Focal Length: 105mm, EOS R is used.​​​​​​​
​​​​​​​​​​​​​​​​​​​​​​​​​​​
​​​​​​​​​​​​​​​​​​​​​[9] Dimension (Approx.): 102.2 x 143.3 x 31.0mm. Weight excludes ink cassette / label.
[10] Paper size: 72 x 85mm. Printing Area size: 62 x 62mm, 65 x 65mm or 68 x 68mm.
[11] With SELPHY Photo Layout 2.0 App.
[12] Printing speed per photo(approx.): 43 sec. (At room temperature).
[13] Compatible with iOS (iPhone and iPad) and Android OS smartphones and tablets.​​​​​​​
​​​​​​​​​​​​​​
​​​​​​​​​​​​​​​​​​​​​[14] For compatible cameras only. Camera compatibility information will be announced on Canon website later. Cameras must be connected to a Wi-Fi network with Internet connection.
[15] Installation of dedicated PC software is required. For compatible cameras only.​​​​​​​​​​​​​​